The collector
is an elf girl voiced by Peter Shepherd from Jumanji, just kidding we know it's you Ashley Johnson. She likes collecting things including other Skylanders and singing at the top of her lungs which results in Peter saying funny things he wouldn't normally say, plus if figurines or trading cards were popular in Bradford he'd probably have the entire collection.
She dislikes dirt and filth but loves bathtiiiiime! Omg! Peter what are you doing?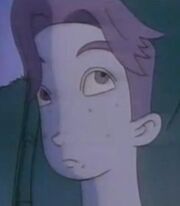 Ugh! You're getting grubby from treading in that dirt! I'm gonna have to get you all clean and sparkly for display! Bathtiiiiime! Never has Peter been so enthusiastic about bath time!
Nizer!
Cool beans!
Ugh! Stop bossing me about!
Heads up Jude!
Ugh! If I can't have you, no one will!
Wheeeeeeeeeeeeee!
Wanna see my bug collection? Careful, some of them are pretty poisonous! Aw who am I kidding, they're all poisonous!
I will break you apart and put you back together!
Ad blocker interference detected!
Wikia is a free-to-use site that makes money from advertising. We have a modified experience for viewers using ad blockers

Wikia is not accessible if you've made further modifications. Remove the custom ad blocker rule(s) and the page will load as expected.